Fellows 2017-19
Shaffwan Ahmed
Global Detroit
A Detroiter since birth, Shaffwan has been actively involved in community work since he was a child. He has always possessed a knack for problem solving and thinking outside of the box, which served him well when he led a previous employer's corporate responsibility team. This team ran a water and food drive for Flint, Michigan residents – providing over 1,000 families impacted by the lead crisis with food and clean water. Shaffwan will be serving as the Systems Change Manager for Global Detroit, and he is excited that his work will serve as a turning point for community members throughout the city. Shaffwan is a graduate of Cass Technical High School and he earned his Bachelor of Arts degree from Wayne State University in public relations. Shaffwan is currently an executive MBA candidate at Michigan State University. In his free time you can find him playing football with friends and spending time on Belle Isle.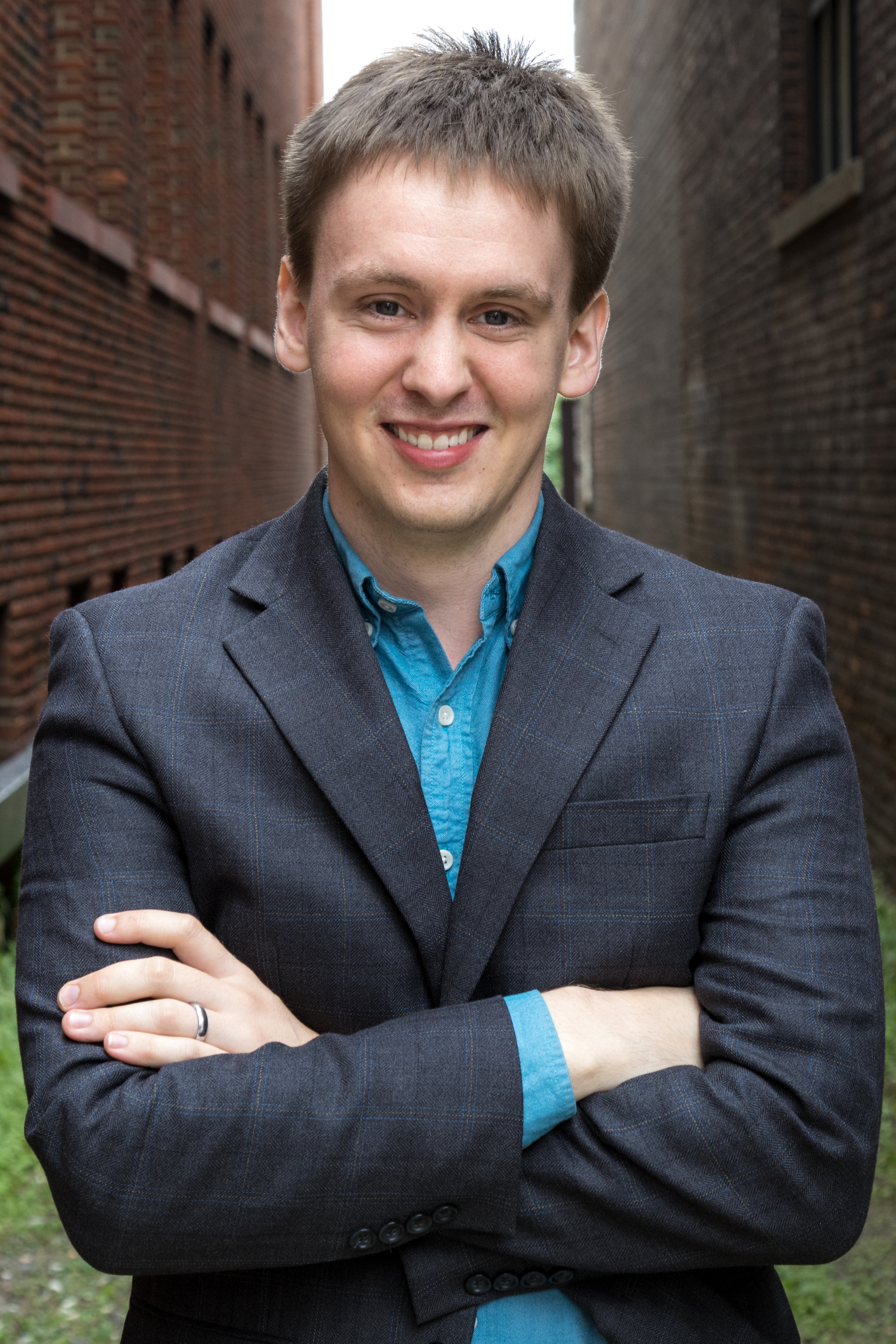 Nick Allen
Detroit Economic Growth Corporation
Nick is interested in using large-scale data to increase neighborhood capital absorption and shape urban development strategy. Before coming to Detroit, Nick managed research on fast-changing urban areas in India, Malaysia, and the United States with support from NASA, the UN Intergovernmental Panel on Climate Change, the Ford Foundation and MIT's Real Estate Entrepreneurship Lab. He also worked on downtown revitalization in New England and city-focused immigration reform. He obtained his bachelor's degree from Yale University and a Master in City Planning degree from MIT. Originally from the Twin Cities, Nick is serving as the Real Estate & Financial Development Manager at the Detroit Economic Growth Corporation.
Nate Barnes
InvestDetroit
As a Fellow, Nate will serve as the Neighborhood Projects Manager at Invest Detroit. Nate grew up in Vienna, West Virginia but came to Michigan to attend Michigan State University. While at State he obtained a bachelor's in political science and then went on to Wayne State University to obtain his master's in urban planning. A believer in the power of public spaces, most of his career has focused on housing development and public-private partnerships. This is due to his belief that the built environment has an impact on communities. In a prior role as Housing and Development Analyst for Community Housing Network, he helped secure grant funding for over 100 units of affordable housing in Oakland and Macomb counties. Most of his free time revolves around soccer in some way, either playing with Cass Corridor United and Belle Isle FC, or being in the stands at Keyworth Stadium watching Detroit City FC.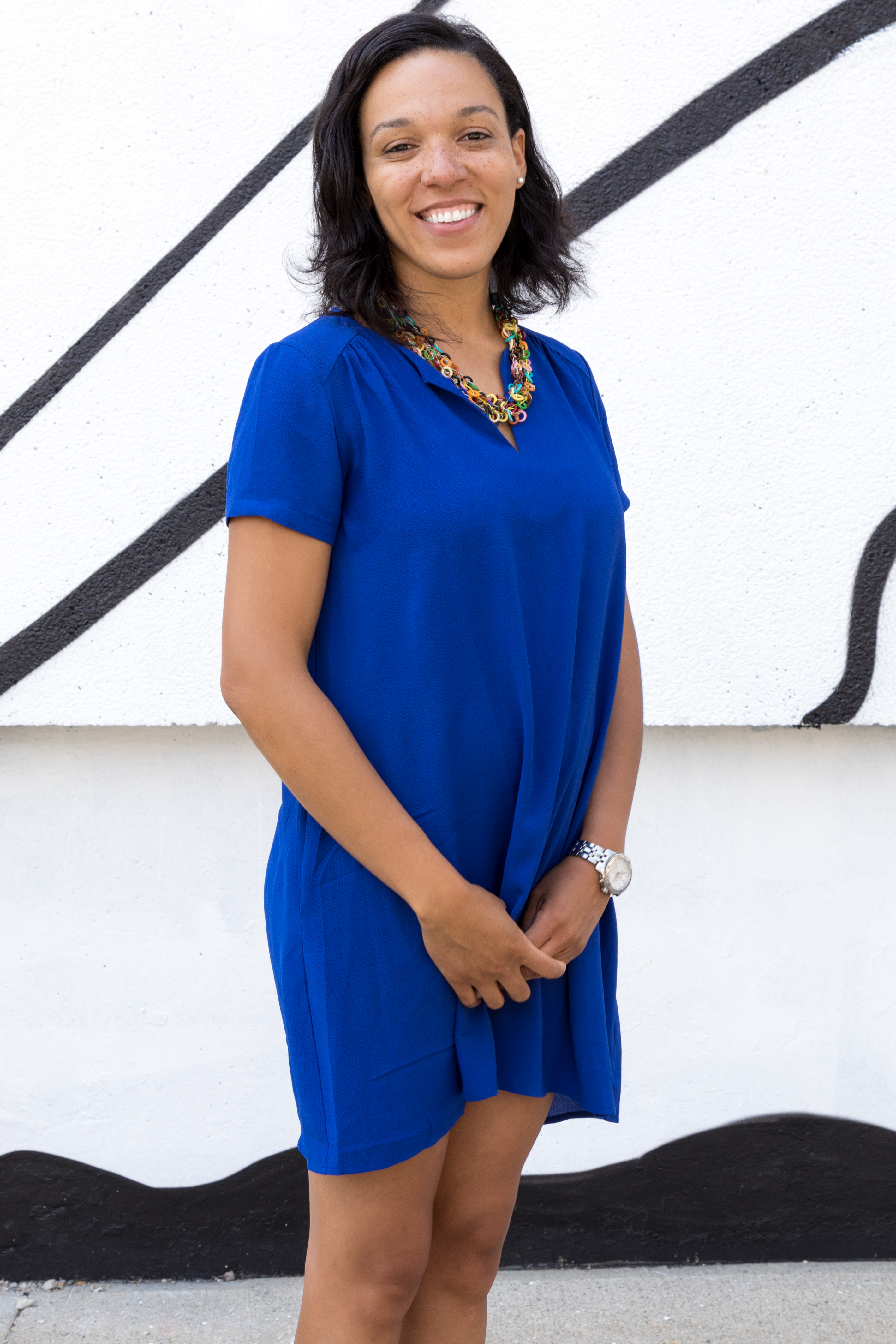 Andrea Benson 
Wayne State University Office of Economic Development
Andrea is a Detroiter that returned to the city in 2010 after receiving her master's in urban planning from New York University. Her schooling as well as her experience as an intern in Governor Jennifer Granholm's office inspired her career path that, to date, has focused on strengthening the economic and social vitality of under-served neighborhoods in various cities across the US. From managing a housing incentive program that transferred over $1.5 million in subsidies to new and existing residents in Midtown Detroit to leading community engagement efforts that addressed limited access to recreational facilities and parks in West Harlem, Andrea is committed to creating and connecting residents to resources and opportunities that improve and/or sustain their quality of life.An ideas person with a knack for identifying opportunities in unlikely places, Andrea is a natural partnership builder and self-proclaimed expert at making e-introductions. When not at work, you can find her outside in the summer or catching up on her favorite tv series in the winter. 
 
Nicole Brown
Detroit Future City
Nicole will be spending her next two years as the Sustainable Landscapes Manager for Detroit Future City.  A fourth generation Detroiter, Nicole attended Eastern Michigan University and received her bachelor's in journalism. She is a seasoned strategist who specializes in building intentional, intersectional relationships that result in innovative and inclusive problem-solving tactics. Nicole has dedicated her career to serving the residents of Detroit and being a Detroit ambassador. This led her to work for M-1 RAIL, where she designed and implemented the community outreach and engagement strategy. A strong advocate of paying it forward, Nicole spends most of her free time volunteering with local youth development and arts organizations including Boys Hope Girls Hope, Michigan Opera Theater and Detroit Symphony Orchestra.
Liliana Gonzalez
Cinnaire
Liliana serves as the Detroit Market Senior Analyst with Cinnaire. Liliana grew up between Texas and California but claims Raymondville, Texas as her hometown. She attended the University of San Antonio and received a Bachelor of Science degree in Architecture. She then went on to receive a Master of Architecture degree from Virginia Polytechnic Institute and State University and Master of Urban Design degree from the University of Michigan. Liliana has a passion for all things cities and architecture. This includes the role of cities over time and the roles that individual buildings and public spaces play in the urban fabric. Her love for cities also earned her a Fulbright Fellowship where she conducted independent research on the basilica of Santa Maria del Mar in Barcelona, Spain. She ultimately wants to spend her career designing good spaces that offer possibilities for interactions. The interplay between design and people brings her joy as does spending time with friends and family.
Alaina Jackson
United Way for Southeastern Michigan
Alaina is returning to Detroit after spending 20 years away. A graduate of Cass Technical High School, she received a Bachelor of Science degree in communications and urban studies from Northwestern University as well as a Master of Planning degree and a Doctorate of Policy, Planning and Development from the University of Southern California. Alaina considers herself a champion for economic development projects that are place- and asset-based, and which grant her the opportunity to unravel complicated urban problems. She took these passions with her as she worked abroad exploring urban centers and historically marginalized communities while living and working in Mexico, Germany, Costa Rica and Brazil. These experiences challenged her to be more inclusive and creative in her problem solving. Her weekends are spent reading books or spending quality time with her husband.
Ted Jones
Detroit Public Schools Community School District
Ted became a school social worker and community organizer in Detroit after earning his Master of Social Work degree from the University of Michigan. During this time, he also participated in political campaigning and found a knack for discovering the intangibles of what it takes to be successful. After working on a campaign for one state representative – and winning, Ted began to further explore the political arena. He worked in Michigan state government, government relations and on more campaigns before starting his own consulting firm focusing on Detroit community engagement and development as well as political consultation. Ted was born in Philadelphia, and lived in Texas and Arkansas before arriving in Michigan at the start of the third grade. He obtained his bachelor's in political science from Hampton University.  He views his fellowship position as the Neighborhood Specialist for the Detroit Public Schools Community District Office of Enrollment as a "coming home" opportunity, as he began his career organizing parents in the city's public schools around neighborhood and other issues.  Ted is excited to join together social work and community organizing into a role that will positively impact families in Detroit.  
 
Julie Gowda
Focus: HOPE
Julie is a Fellow-in-Place at Focus: HOPE where she currently serves as the Manager of Strategic Initiatives & Partnerships. She was raised in Livonia, Michigan, and received her bachelor's degree in social work from Saginaw Valley State University and her Master of Education degree in Community Development and Action from Vanderbilt University. As a young adult, she began working with people in marginalized communities in rural Appalachia and on Native American reservations as well as in urban centers. This led her to study social work, education and community development. Through this, Julie developed a knack for building systems and processes that optimize projects while further grounding her in her commitment to social justice. Her previous work experiences were varied and impactful, and included creating fire safety programs and working on special education interventions. In her spare time she enjoys traveling, going to Tigers games and visiting Belle Isle.   
Madhavi Reddy
Community Development Advocates of Detroit (CDAD)
Madhavi is a Fellow-in-Place at Community Development Advocates of Detroit. Her current role is Manager of Place-Based Initiatives where she works with residents across the city to develop plans for the future of their neighborhoods. She originally hails from Toronto, Ontario and received her Bachelor of Arts degree in Collaborative International Development Studies from the University of Guelph. She then obtained her Master of Community Development degree from the University of Detroit Mercy. As a child of immigrants, she learned from an early age the importance of creating systemic change, decreasing barriers to access, and finding ways to share space with people from all over the world. A passionate community builder, Madhavi has worked in one of the most diverse communities in the world and has led community change initiatives that included social enterprise development, human rights education, participatory planning, and creating strong collaborative networks. When she is not working you can find her spending time with her family, trying to learn life's lessons through a good pair of headphones, or getting covered in paint on her quest to screen print the perfect t-shirt. 
Amy Rencher
TechTown
Amy was born in Dearborn, Michigan but has lived and travelled all over Michigan, and the world. Her current role as Director of SWOT City at TechTown Detroit feels like a full-circle point in her career. A skilled connector, Amy began her career in Detroit as an AmeriCorps member with City Year. She then moved to Boston to work for City Year's National Headquarters with its corporate partners through a special events and fundraising team. Amy transitioned to become a project manager at a boutique brand strategy and design firm and later returned to Michigan to help grow her sister's new business. Like many Metro Detroiters, Amy did a stint at General Motors. She considers herself fortunate to work with small business owners in Detroit who she views as some of the most resilient, creative and hardworking people in the city. She received her Bachelor of Arts degree in French Language and Literature from Kalamazoo College and will serve as a Fellow-in-Place.
Christine Sauve
Michigan Immigrant Rights Center
Christine is a multicultural community organizer skilled at convening people from disparate backgrounds and hustling to make things happen. As a Fellow-in-Place, Christine serves as the Director of the Welcoming Michigan project at the Michigan Immigrant Rights Center. She grew up in Macomb County and attended the University of Michigan where she earned a Bachelor of Arts degree in Social Sciences and Francophone Studies and a Masters of Social Work. Christine served as a Peace Corps volunteer in Mauritania and Senegal where she worked across cultures to find community-based solutions to health and environmental challenges. After returning home, she committed herself to fostering more inclusive communities in Detroit and the region. Since 2011, Christine has led Welcoming Michigan's grassroots immigrant integration efforts across the state. In 2013, she was one of ten national leaders honored by The White House as a Champion for Change for helping immigrants integrate civically, linguistically and socially into the fabric of their neighborhoods and the nation. Christine is a proud Michigander and has called Detroit home since 2012. Her free time is typically spent outdoors or enjoying the many cultural events happening throughout the city.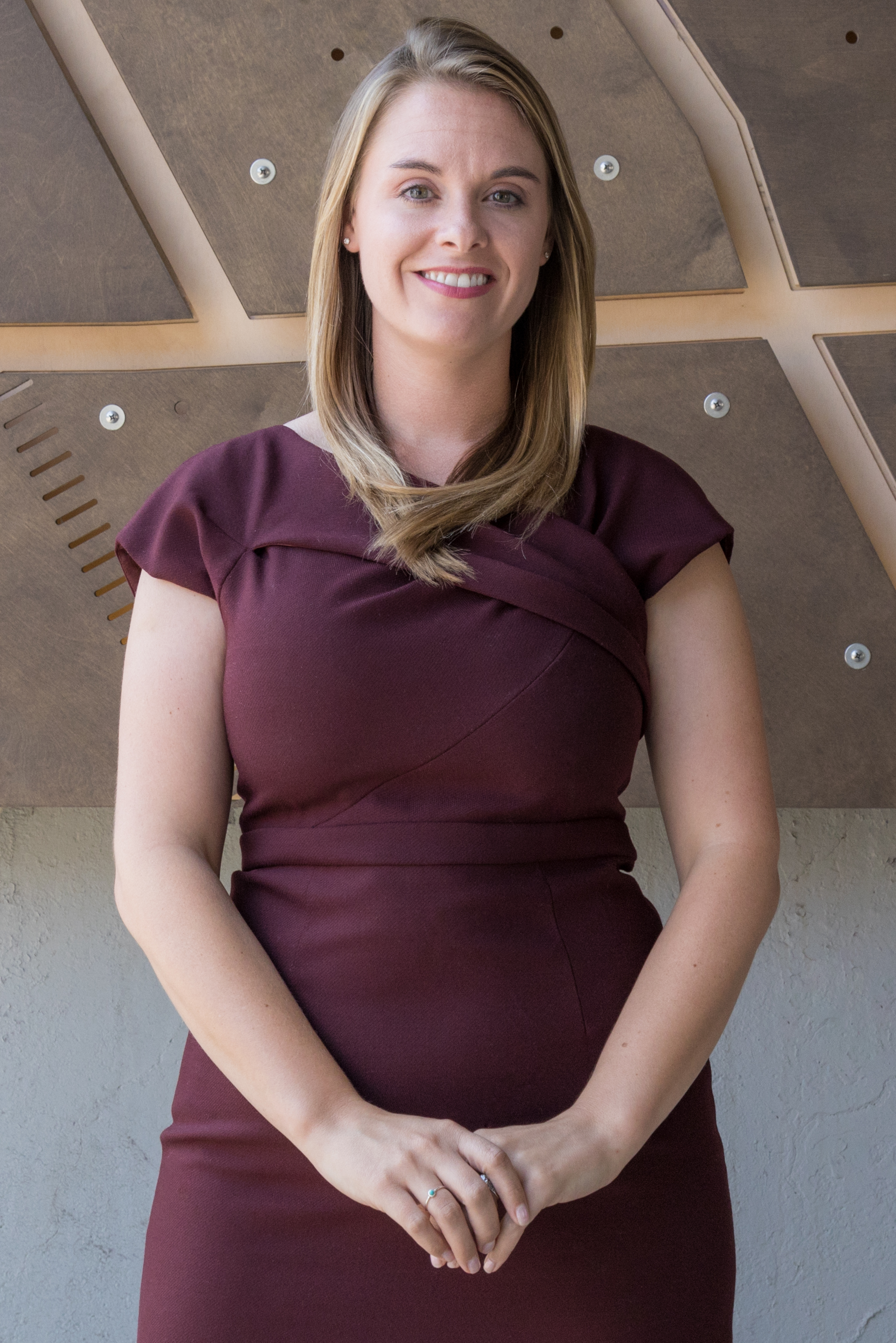 Emily Thompson
Wayne State University Office of Economic Development
Emily grew up in Royal Oak and attended the University of Michigan, where she received a bachelor's of arts and master's in urban planning. She started her work toward positive social change early on. Prior to joining Wayne State University, she worked for Congressman John D. Dingell and at the United Community Housing Coalition and the Michigan Suburbs Alliance, where she secured and managed grants. One of her most notable projects was managing a $50,000 prototype grant from the John S. and James L. Knight Foundation to build a database to help local governments manage and share information about boards and commissions. She is also an accomplished writer and has published in the Detroit Free Press, Metromode.com, the Michigan Municipal League's The Review, the American Planning Association's Digital and Technology Newsletter, and on the Knight and Sunlight Foundations' blogs. Emily will be a Fellow-in-Place at Wayne State University in the Office of Economic Development as a Senior Project Administrator.